Our Location
3454 Richmond Hwy
Stafford, VA, 22554
Our Hours
M-F: 7:00am – 6:00pm
Doctors hours: 8:30am-5:00pm
Sat:  Closed, Sun: Closed
Welcome to Stafford Animal Hospital
We're proud to provide a wide variety of veterinary medical services for your dogs & Cats in Stafford, VA and surrounding areas!
About Us
Meet Our Team
Here at Stafford Animal Hospital, we always welcome new clients and patients to our full service veterinary practice in Stafford.
New Clients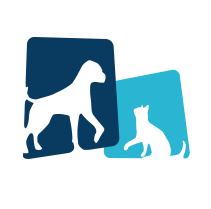 Our Services
Surgical Services
We perform many types of soft tissue surgeries at our clinic. Soft tissue surgeries are those that are not associated with bone. These surgeries can provide many benefits to pets.
Medical Assessment
If you're concerned that something may be wrong with your pet, please call us to schedule a medical assessment. Depending on the symptoms, we may ask you to bring in your pet right away.
Radiology
When we need to figure out what's wrong with your pet, we routinely use x-rays to help identify the cause of the problem, rule out possible problems, or provide a list of possible causes.
Stafford Animal Clinic is pleased is to provide a library of professionally written articles updated by practice experts and reviewed by practitioners to bring you the most up-to-date, trustworthy pet health information.
Health Articles
"All staff and doctors are so amazing. So sweet and helpful. They've taken care of both our kitten and our dog and always answer all questions and have excellent advice."

Lindsay K.
"I absolutely love Dr DJ and the staff at Stafford Animal Hospital. Doc is both extremely knowledgeable and helpful when it comes to the best choices for my dogs. I love how well I am treated by this group. So much so I kept them as my Vet even after I moved 40 minutes south of their office."

Diana S.
"I have been a regular customer of your facility since 1985. Have seen a lot of changes over the years, but I can honestly state that there has been no changes in the Staff's love, tenderness and care toward all the animals that arrive daily for necessary attention. As they get to see different animals and some, more often in some cases, the attachment grows. I know so well about the grieving process. I have lost several of my pets and your staff has grieved right along with me.

Your grooming facility has been great. Sure, I could go to one of the retail stores which could be cheaper, but the personal touch and care is no match to Stafford Animal Hospital.

Both Dr's "K" and "G" who are excellent in the medical field and Veterinarian skills are an asset to your hospital.
I want to thank the Staff again for all the kindness that has been shown to my pets as well as all the others that you see daily. Keep up the good work."

Jeanette
"We have been residents of Stafford County for the past 30 years. During this period, we have opened our home to one cat and several dogs, including mutts, Bassett Hounds, and most recently four wonderful Dachshunds. Medical and wellness care over this 30-year time frame has been given exclusively by the veterinarians of Stafford Animal Hospital. We also board our Dachshunds (Tootsie, Bubba, Dapple, and Bear) at this facility.

I have found the staff to be extremely caring, not only for the animals, but for their owner, as well. Recently, I had two total shoulder replacements, rendering me unable to lift. As a result, I still need assistance in lifting the heavier of our four Dachshunds. The staff, being aware of my problem, come to my aid upon arrival and assist in lifting the dog(s) out of the car. Now, you just don't get that kind of service anywhere, and I am so grateful for their concern and assistance.

It is comforting to know that such qualified and caring individuals are available to provide medical care and boarding to my very special friends, and I highly recommend Stafford Animal Hospital to anyone looking for excellent medical care for their pets that includes a heap of kindness from all."

Judy - Stafford, Virginia
"Our family has trusted the care of our pets to the Stafford Animal Hospital for the last twenty years. Our dog and cats have always received compassionate treatment from professionals who truly care for them as part of their extended "family". During the times our pets suffered severe illnesses we personally witnessed the Stafford Animal Hospital doctors and staff go above and beyond the normal standard of care to ensure their well being. We highly recommend their services to anyone who desires superior medical care and attention for their pets."

Al and Anne - Stafford, Virginia
"We've been using Stafford Animal Hospital since 2007 once we adopted Bernie, our adorable Bernese Mountain Dog. The staff is friendly, efficient, and does their best to accommodate our busy work and commute schedules. Bernie has had so many little issues throughout the years that we have seen nearly all the Veterinarians that work at the clinic and every one of them have been knowledgeable, kind, patient, and more than willing to research an issue or recommend you to a specialist, if needed. Most importantly, they try to find the most holistic approach to solve a problem before resorting to a prescription. The pricing for services is competitive and reasonable compared to most Northern Virginia practices, but, overall, we use their services because they truly care about Bernie and are so very kind to him (and us!). We highly recommend Stafford Animal Hospital!"

Tom, Christy, and Bernie
M-F: 7:00am – 6:00pm
Sat:  Closed
Sun: Closed